Monmouth County Family Lawyer
Call
(732) 455-9000

Today to Speak With a Family Law Attorney in NJ

At The Law Office of Darren C. O'Toole, LLC , we are devoted solely to the practice of family law and divorce, and do all we can to help every client reach effective and favorable resolutions for their legal matters.
Why clients choose our firm
We provide award-winning representation
Our founding attorney maintains a perfect score of 10.0 Superb from Avvo
We are highly recommended by former clients
Sometimes, all divorce matters are decided in court, while in other cases, a couple may ask for a mediator to help make future arrangements outside of court. Whether the matter can be resolved amicably or calls for litigation in court, we possess the skills, resources, and experience necessary to obtain the desired results.
We're ready to hear from you! Contact our firm today to learn how we can help.
Proven Results In & Out Of Court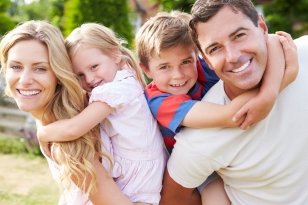 Regardless of if you are going through contested or uncontested divorce, and whether your situation calls for mediation or litigation, we are prepared to provide you with in-depth guidance and solid legal advice every step of the way. Our Monmouth County family attorneys pride themselves on their variety of skills and proven ability to resolve a wide variety of family law matters.
We Are Prepared To Assist You With:
Get Started With An Initial Case Evaluation
Regardless of what your specific situation entails, we have one main objective: to protect your best interests. We want to do all that we can to soften the blows of this emotional ordeal and achieve the results you deserve. With more than five decades of collective experience, you can count on our team to discover the course of action that will be the most beneficial for your situation. We can argue for your preferences in child custody, child support, or spousal support situations.
Do not hesitate to call our firm today & schedule a free consultation with one of our family law lawyers in Monmouth & Ocean County!